We offer full catering to our clients view our catering menu or call us today with any questions about our catering options. Custom cheese and charcuterie boards, sandwiches, platters, small bites, and more.
***Please be advised that ALL catering orders MUST be confirmed via email/phone by Aquidneck Meat & Provisions before orders are picked up***
Disclaimer
***We are working on updating prices for Spring/ Summer of 2022 as everything has changed - call store for price quote please as website pricing is incorrect - I will work on updating it before end of the week.***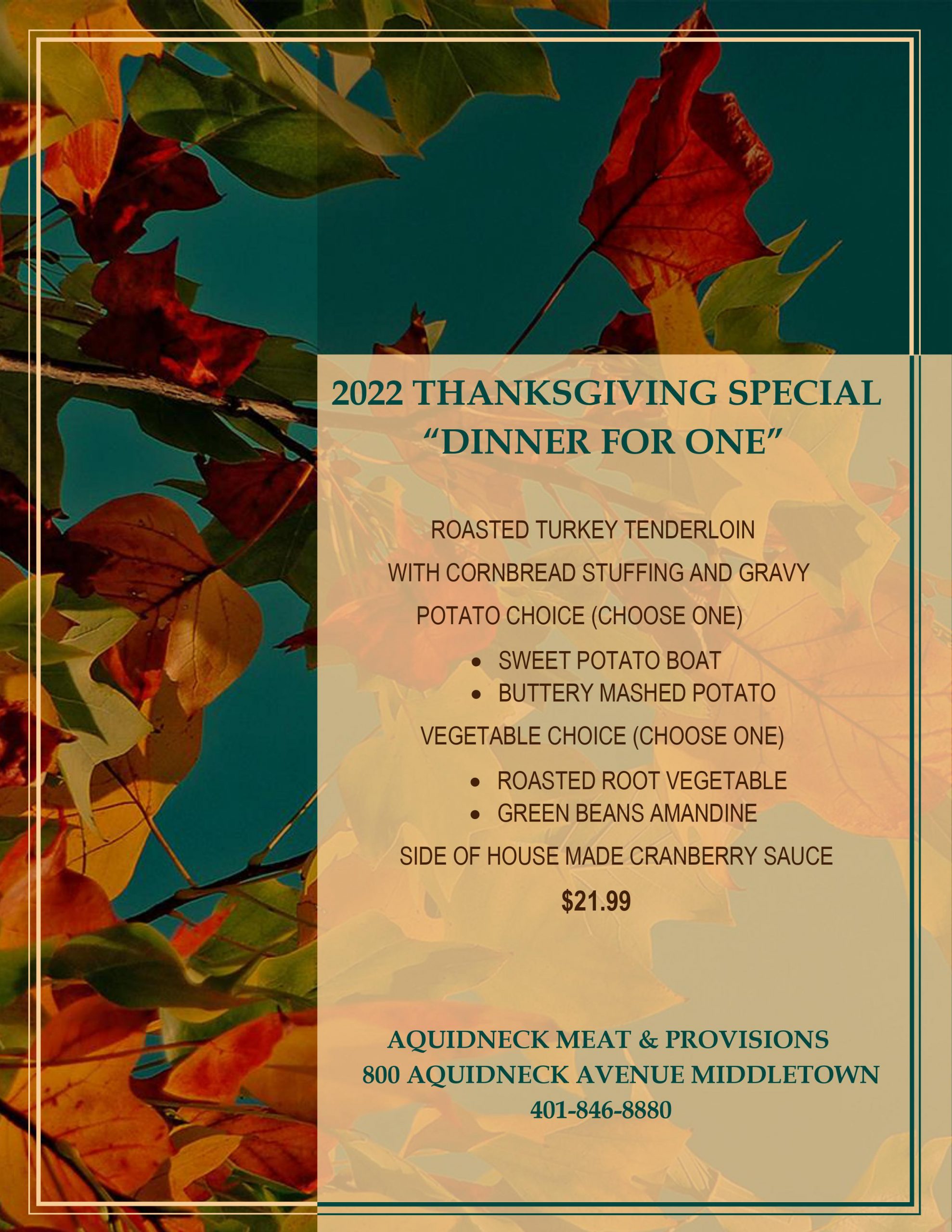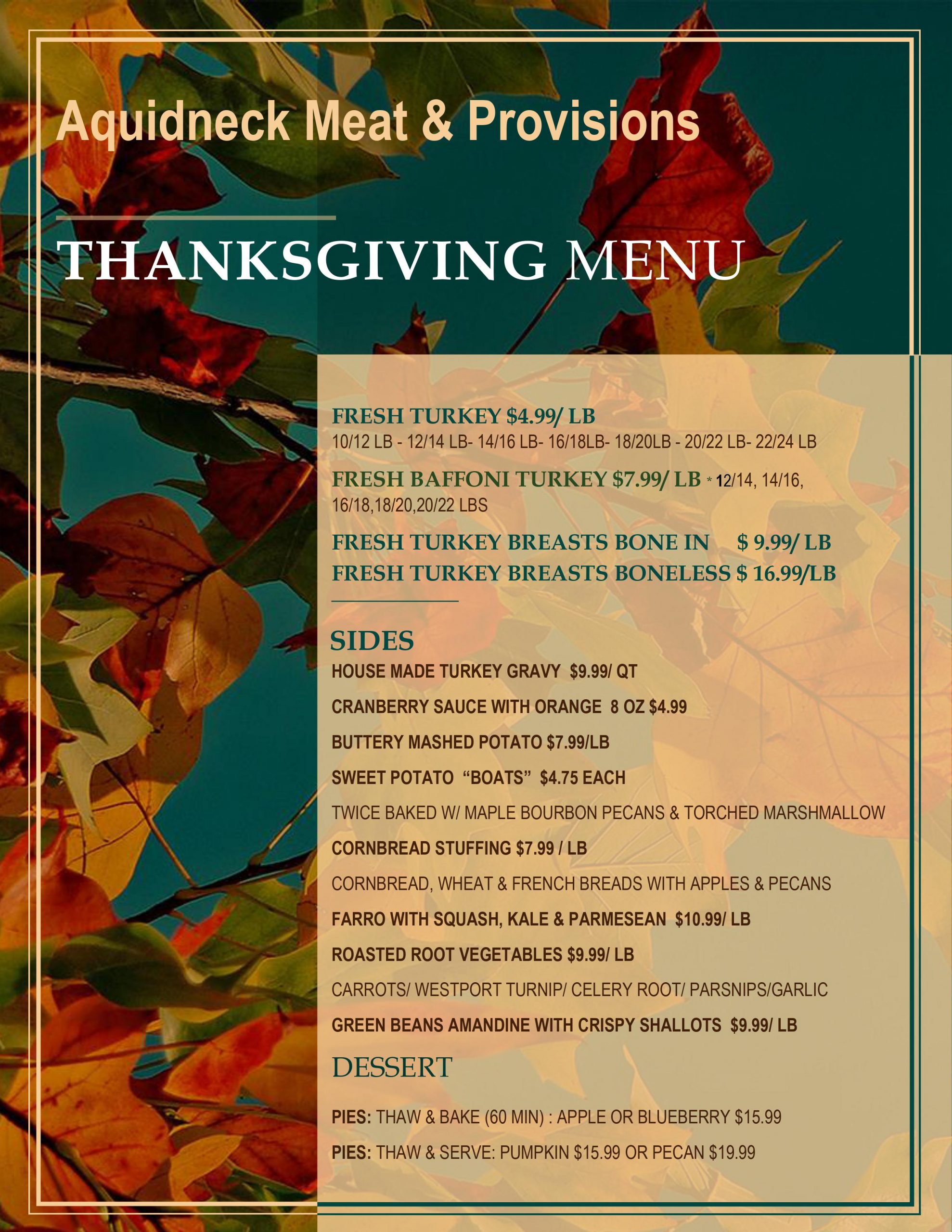 SMALL BITES (24 min per item)
Tenderloin Slider
$6.50 each
Beef Tenderloin slice with arugula, mustard horseradish sauce on white slider roll
Herb-brined and roasted pork loin, house cooked ham, swiss cheese, dijon, pickles on white slider roll
Smoked Salmon Bites
$4.00 each
Smoked salmon, herbed cream cheese, dill and Cucumber on Pumperknickel round
Prosciutto & Asparagus
$3.75 each
Roasted asparagus wrapped with prosciutto, boursin cheese & honey mustard
Fresh Peach Skewers
$3.00 each
Sliced georgia peaches with prosciutto, mozzarella and basil leaf drizzled with balsamic glaze.
Fresh Fruit & Cheese Skewers
$3.00 each
Cantelope, honeydew melons, blackberries mozzarella & mint on 6`` skewer
Eggplant Parmesean Pix
$3.50 each
Fried panko japanese eggplant with oven roasted tomato, ciligline, parm & basil
Watermelon square, feta cheese, blueberry and mint
GRAZING BOARDS (each serves approximately 12-14 people)
Mediterranean Mezza Board
$85.00 each
Whipped feta, hummus, grape leaves, cucumber olives, falafel, eggplant caponata, naan
Raw seasonal veggies ; carrots, cauliflower beans, radishes, pepper, celery, tomatoes served with hummus and tzatziki
Fresh or roasted tomatoes (seasonal), arugula, roasted asparagus, roast peppers, prosciutto burrata cheese, basil pesto with foccacia
Dessert Board
$144.00 each
Mini napoleans, mini cream puff, lemon bars, chocolate pretzels, assorted kayak cookies seasonal fruit and berries
Seasonal Fruit Board
$80 each
Mixture of melons, berries and stone fruit artfully displayed
TEA SANDWICHES (minimum order 36 pcs - 12 per type)
Simple Egg Salad
$2.00 each
Local farm fresh eggs, mayo, celery with butter lettuce on thin white bread
Curried Chicken Salad
$3.00 each
All natural chicken with mayonnaise slivered almonds and chopped grapes
House made pimento cheese spread on pf thin white bread
Cucumber & Dill
$2.00 each
Add Smoked Salmon
$3.50 each
English cucumber with dilled cream cheese spread on thin white bread
HOUSE MADE SALADS (priced per pound 1 lb feed approx. 4 people)
Kale & Brussel Salad
$12.00/ lb
Raw chopped kale and shaved brussel sprout dressed with dijon dressing & topped with grana padana & marcona almonds
Grapefruit segments, orange segments, celery cucumber, avocado, unsweetened coconut in buttermilk lime dressing
Roasted red beets on crispy greens with french goat cheese & walnuts in honey white balsamic vinegrette
DINNER PLATTERS(each serves approximately 10-12 people unless noted otherwise)
Whole Tenderloin Platter (approx 3.5lbs)
$275.00
Whole tenderloin, seared and sliced thin served with truffled arugula salad, mustard horseradish sauce & house made crostini would serve 20-25 when served as appetizer
Skirt Steak & Chimichurri Platter
$150.00
Grilled skirt steak sliced thin and served over crispy green with blistered tomatoes shallots and house made chimichurri sauce
Tuscan Chicken Platter
$90.00
Marinated and grilled chicken breasts served with grilled zucchini & yellow squash and roasted red peppers
Chicken Satay With Spicy Peanut Sauce
$4.50
Chicken marinated skewered & grilled served over bed of napa cabbage with side of spicy peanut sauce
Poached Salmon Platter
$85.00
Wine & herb poached atlantic salmon served with mustard & lime crème fraiche garnished with lemons & heirloom tomatoes approximately 3 lbs of salmon
Smoked Salmon Platter
$200.00
Smoked salmon thinly sliced, tomatoes, lemon cucumbers, red onion capers, dilled cream cheese or tzatziki served with pump. Bread would serve 20-25 when served as appetizer
Ratatouille Spiral Round Platter
$68.00
Thinly sliced tomato, yellow squash, zucchini eggplant baked with olive oil tomato- garlic sauce topped with basil and parmesan (can be omitted for vegans)